In year 1970 Hans Sundgren is 13 years old and starts practicing DX-ing; listening to radio broadcasts on the short-wave and medium-wave band. In year 1973 he stops DX-ing.
Then, in year 2022, now 65 years old, Hans starts practising DX-ing again.
Country overview
Countries from which Hans has got confirmed reception by QSL card.
Total: 53 countries and 1 pirate station
QSL cards
Some of the QSL-cards Hans receives, in order of received cards.
Certificates
Hans receives some certificates related to the DX-ing.
Pennants
Sometimes Hans receives pennants in addition to the QSL cards.
Radio receivers
Radio receivers Hans uses for DX-ing.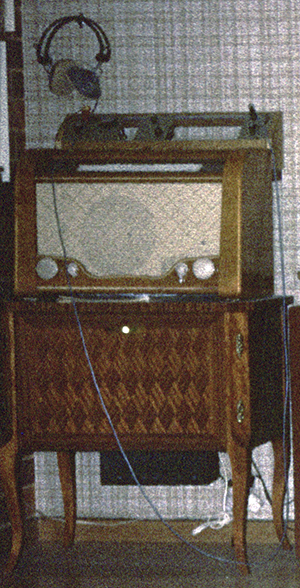 1970: AGA Baltic
During the period 1970–1973 Hans uses two receivers for DX-ing. The main receiver is the AGA Baltic located at Getingstigen, Linköping.
The receiver is bought around 1954 by Hans' father Sture Sundgren. It is bought from a radio dealer dealer in Linköping, is slightly used, and is partly paid by exchange of Sture's wife Agda's receiver. This new receiver has all shortwave-band with bandspread.
The receiver is connected to a 3 meter vertical antenna on the roof of the house. This antenna is manufactured by Sture Sundgren, using an aluminium tube, acquired from Saab's scrap bin. At the top there is a horisontal 10 cm spiral.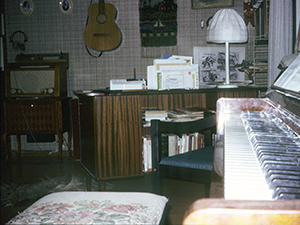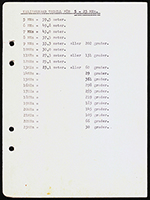 2022: Icom IC-705
In April 2022 buys a new receiver to be used for DX-ing. After checking for alternatives, he decides to select the Icom IC-705. It is a fairly new amateur radio transceiver that can also be used for listening to AM broadcast stations.
So, in addition of being used as a DX radio receiver, Hans can use the unit for amateur radio transmission.
Some of the many features that Hans likes:
Small portable unit, powered by internal batteries or external 12 V.
Wide frequency range for reception: 0.030-470.000 MHz
Modes include: AM, FM, SSB, CW, and FT8 via USB
Has a 4.3" color touchscreen display
Has wireless LAN, Bluetooth and GPS
Sound recording on SD-card
Items 1970–1973
Some items from Hans' first period of DX-ing.